AOK80-SS304 Product Description
---
AOK80-SS304 stainless steel pneumatic diaphragm pump has excellent corrosion resistance and high temperature strength, and can be used under harsh conditions.
AOK80-SS304 Performance parameter:
Model

AOK80-SS304

Inlet/ Outlet size

mm

80

inch

3

Flow Rate

m3/h

63.6

L/min

1060

Head (m)

84

Suction Stroke (m)

8

Max. Particle Diameter (mm)

9.4

Max.Air Pressure (kg/cm²)

8.4

Max.Air Consumption (m³/min)

9.8

Diaphragm

Teflon, Viton, EPDM, Santoprene, Banu-N, etc.

Valve ball/seat

Santoprene, Hytrel, Teflon, Viton, Stainless steel, etc.
Performance Curve: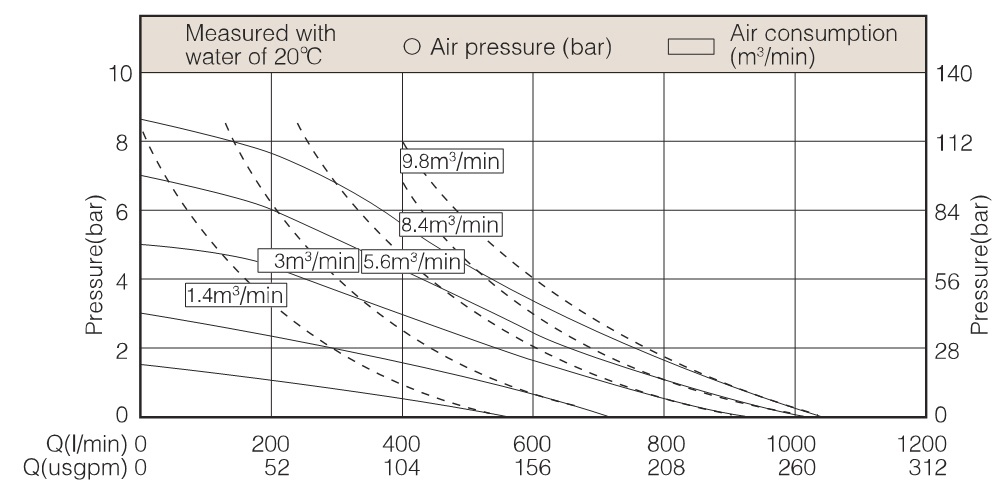 Installation Size: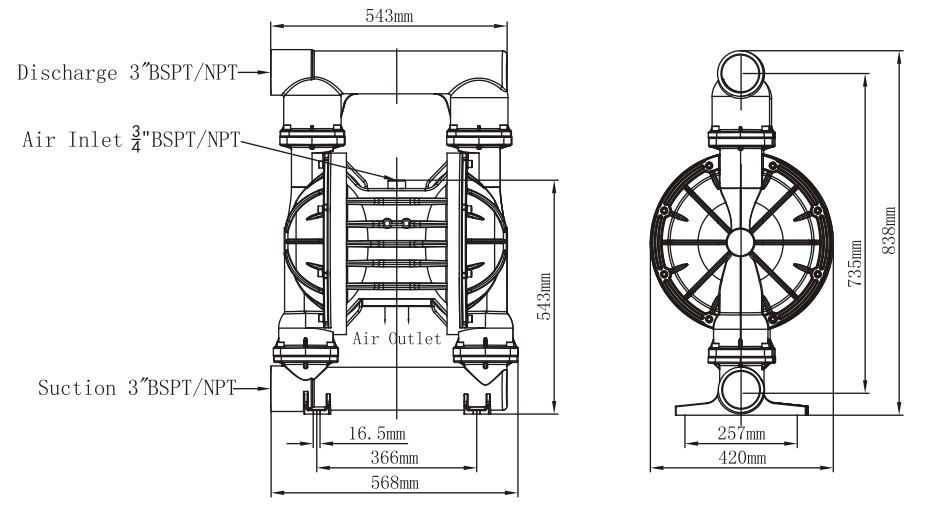 Applications:
1- Food and beverage industry: Liquid semisolid, pickled vegetable, Wine, juice, small sausage, etc.
2- Paint industry: oil paint, pigment, etc.
3- Chemical industry: various kinds of inflammable and explosive liquid, and highly acidic, basic and corrosive medium.
4- Adhesive and glue industry: all the liquids included in the industry are available.
5- Ceramic industry: various kind of glaze slip for tile, porcelain, brick and pottery.
6- Daily chemical industry: detergent, emulsion, hand cream, surface activator, etc.
7- Pharmaceutical industry: solvent, acid, alkali, ointment, plasma and other kinds of drug liquid.
9- Mine industry: transportation of sediment and ponding in mine, adit and tunnel, as well as the cement grouting and mortar, etc.
working principle:
When air pressure is applied to the pump, the main air valve moves up and down. When the main air valve is in the down position, air pressure is diverted to the right diaphragm. At the same time, exhaust air from the left diaphragm passes through the shuttle and shuttle plate, and exits the rear of the pump. When the main air valve is in the up position, air pressure is diverted to the left diaphragm while the right diaphragm is exhausted. This process constantly alternates between the up and down position to create a continuous cycle.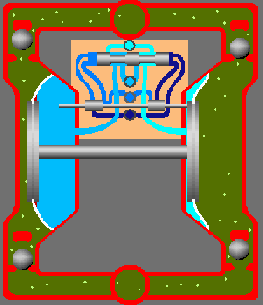 Typical Installation Guide: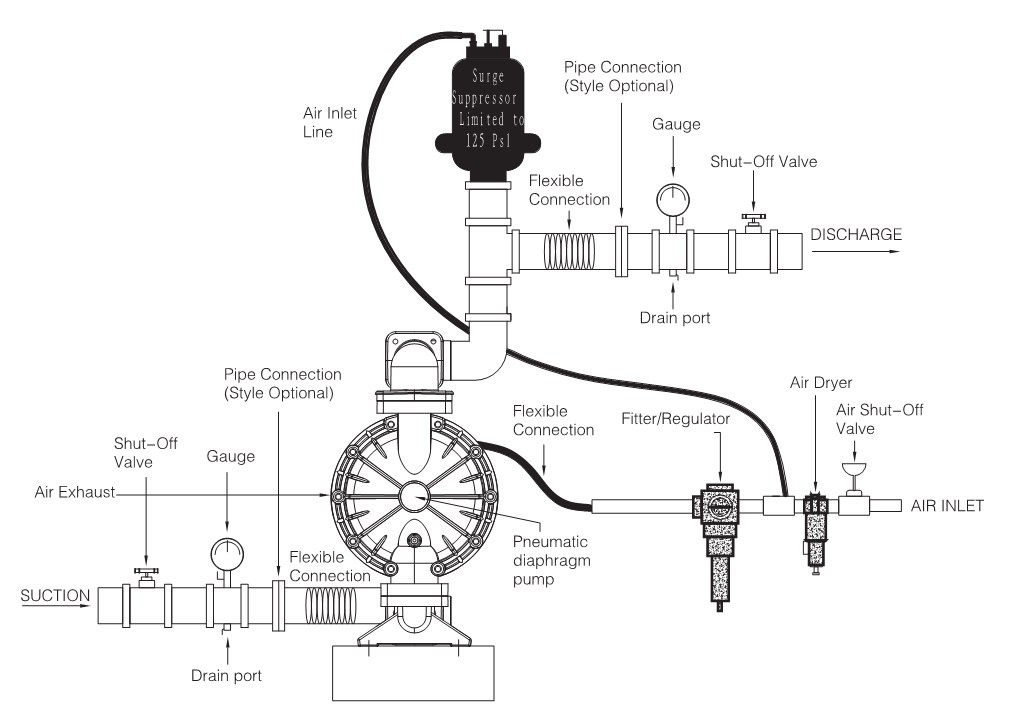 Diaphragm membrane force table: