AOK50-PP Product Description
---
What Are Air Operated Diaphragm Pumps?
An air operated diaphragm pump, sometimes called a membrane pump, uses positive displacement to move fluid through a combination of valves on both sides of the diaphragm. Typical valve options include flap valves, butterfly valves, check valves or other varieties of shut-off valves. While extremely efficient and versatile, diaphragm pumps are also relatively inexpensive because of their simple operation and design.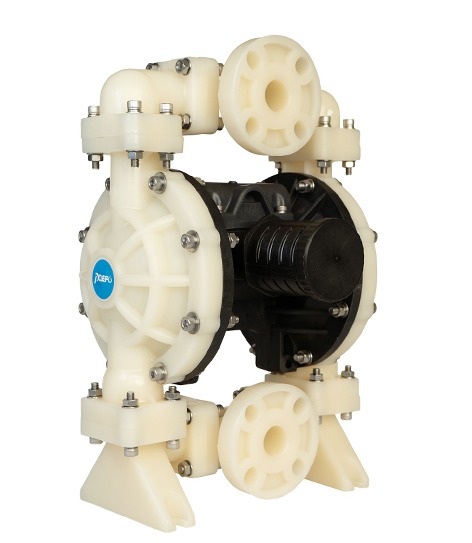 Efficient noise reduction, anti-explosion: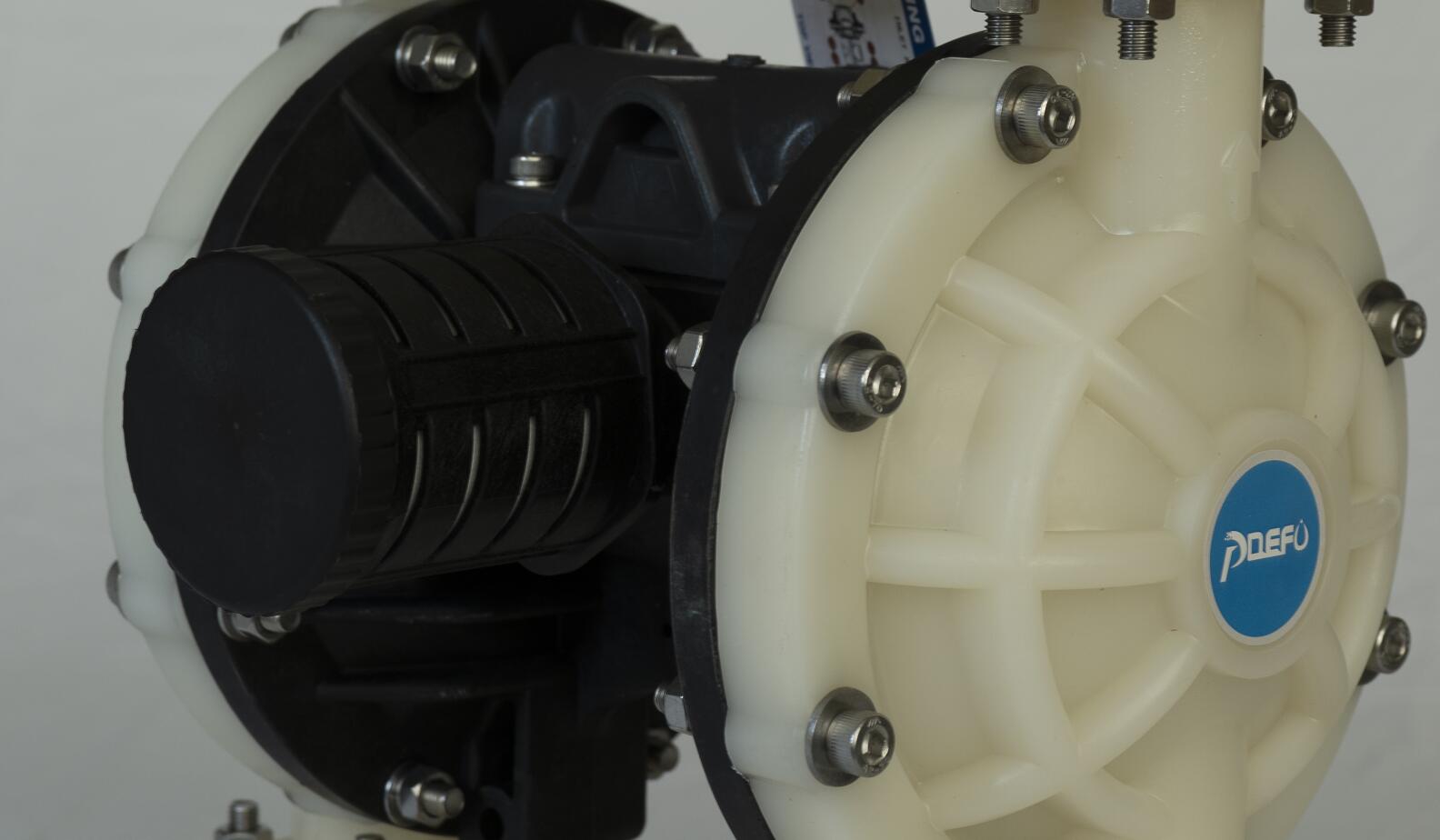 Removable Muffler: The pump body installed with muffler, the delivery head and flow can pass the pneumatic valve open to realize the step less adjustment.
Effectively reduce air duct noise.
Different Materials of Diaphragm for Option
Teflon :excellent corrosion resistance, almost resistant to all chemical medium
Santoprene: good abrasion resistance, chemical resistance and heat resistance, suitable for general acid and alkali, not suitable solvent. Can replace the EPDM material
Buna-N: widely used in gasoline and other oil products. Suitable for use at room temperature
Viton: excellent corrosion resistance, resistant to various acids, alkali etc.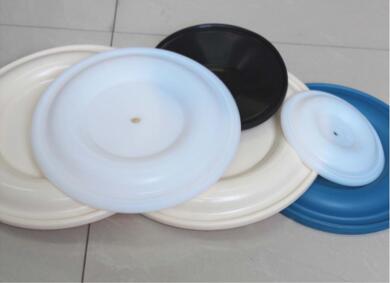 Features:
1. Idling ,Self-priming , Submerse capability.
2. pumps provide stall-free, ice-free operation.
3. pumps offer the ability to vary the flow outlet and discharge pressure
diaphragm pumps are CE certified .
4. Bolt joint design provides even sealing pressure for optimal performance.
5. Diaphragm, ball and ball seat adopt imported materials with longer service life.
6. Due to their pneumatic motor, they could be used in potentially explosive areas.
7. Can pump corrosive , volatile, flammable, poisonous fluids with particles and high viscosity.
8. The air diaphragm pump has the function of self priming without rotating parts. It can achieve dry priming and wet priming, which self -priming height is 5m and 8m respectively.
Who Uses Them?
Air operated diaphragm pumps are used throughout many industries, including:
1- The pump can deliver peanut butter, mashed tomatoes, mashed potatoes, jam, chocolate, as well as syrup and molasses, etc.
2- oil paint, gum, pigment, coating, Various adhesives and glues, etc.
3- various kind of glaze slip for tile, porcelain, brick and pottery.
4- Various emulsions and stuffing.
5- Various highly toxic, flammable and volatile liquids.
6- Various highly acidic, basic and corrosive medium.
7- The transportation of high temperature liquid, The maximum liquid temperature can be 150℃.
8- AOK air operated diaphragm pump can be matched with plate-and-frame filter press for sewage treatment.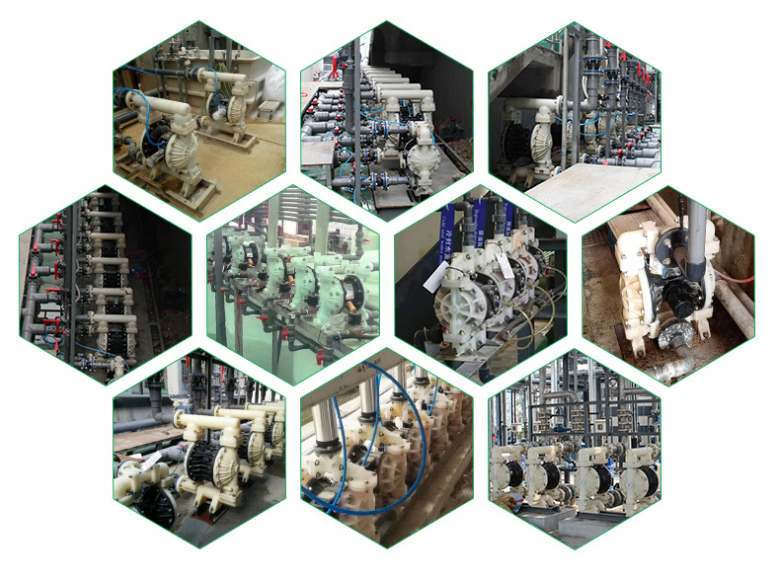 Hot PP Pneumatic Diaphragm Pump AOK50:
Model

AOK50

Inlet/ Outlet size

mm

50

inch

2

Flow Rate

m3/h

35.22

L/min

587

Head (m)

84

Suction Stroke (m)

8

Max. Particle Diameter (mm)

6

Max.Air Pressure (kg/cm²)

8.4

Max.Air Consumption (m³/min)

2.8
Performance Curve: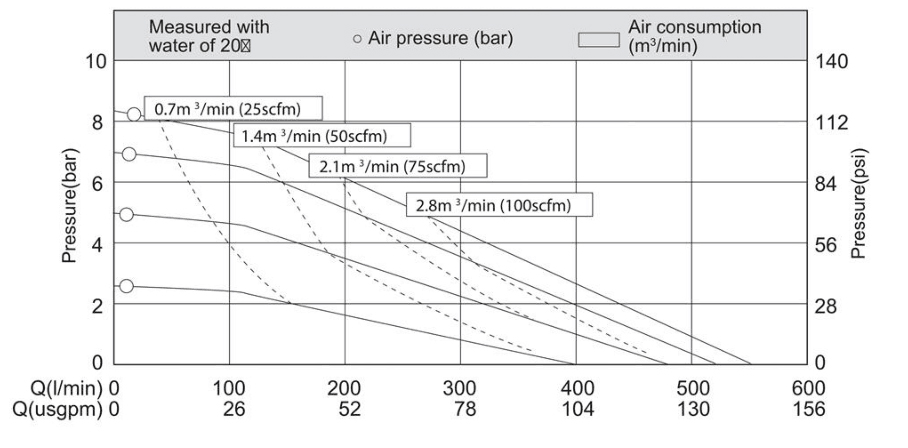 Installation Size: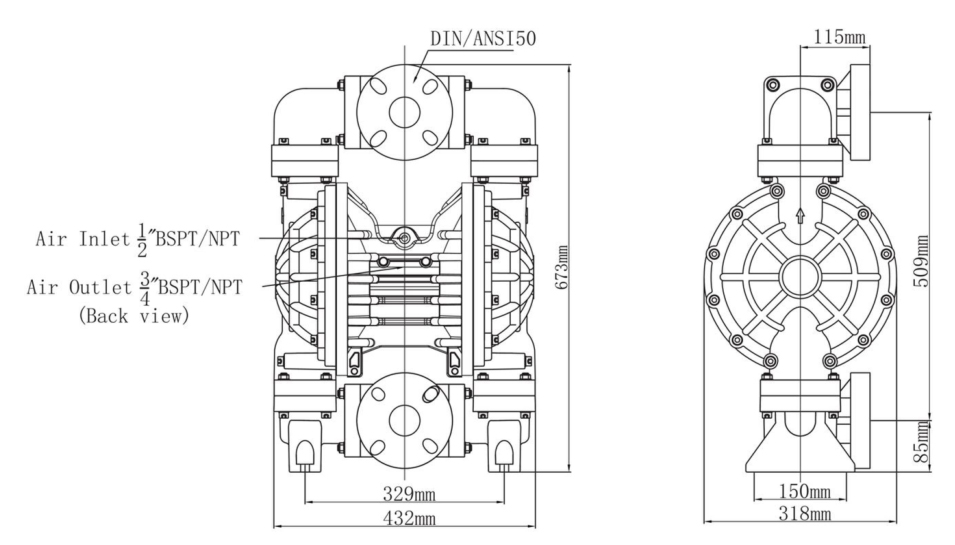 Typical Installation Guide: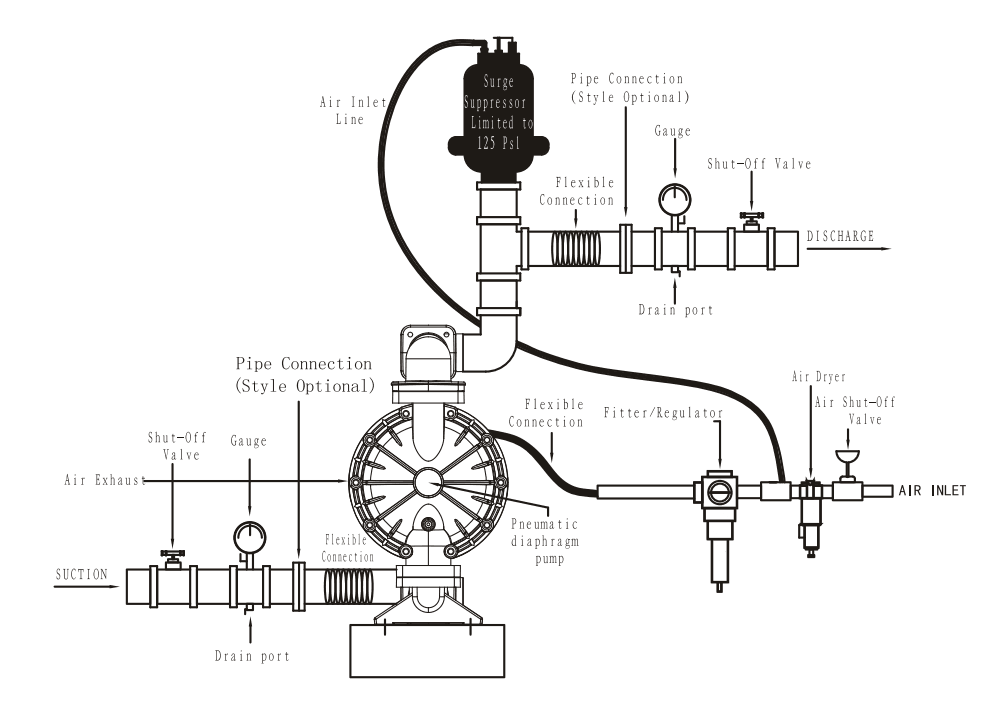 More Options ( Parameters Table):
Model

Flow

(m³/h)

Head

(m)

Suction Stroke(m)

Max.Particle Dia. (mm)

Max. Air Pressure (kg/cm²)

Max.Air Consumption (m³/min)

AOK06/10

0-1.62

0-70

6.4

1.6

7

0.14

AOK-15

0-3.42

0-84

7.6

2.5

8.4

0.56

AOK-25

0-9.42

0-84

8

4

8.4

1.12

AOK-40

0-21.48

0-84

8

5

8.4

2.24

AOK-50

0-35.22

0-84

8

6

8.4

2.8

AOK-80

0-63.6

0-84

8

9.4

8.4

9.8