AOK15-316 Product Description
---
We stock all the sizes (1/4", 3/8", 1/2", 3/4", 1",1.5", 2", 3") diaphragm pumps.
Which sizes can be suitable for you? Which materials can be available for you?
Tell us your requirements and pumping medium, our team have the expertise across the widest range of pump products to help u make good solution.
AODD Pump Key Features:
·Run Dry
·Self Priming Function
·High Pressure to 8.4bar
·Temperature to 176℃
Usages of Air Diaphragm Pump:
Food industry: yeast, dough, fruit filling, icing, various jams, mayonnaise, mashed potatoes, starch, vegetable soup, soy sauce or other condiments, chocolate, cream, sponge cake, fillings, grease, butter, etc.
Cosmetics industry: all kinds of perfumes, creams, shower gels, gels, shampoos, lotions, toothpastes, etc.
Liquor industry: white wine, red wine, foreign wine, health wine, rice wine, beer, wine, rice wine, medicinal wine, hops.
Beverage industry: gas-liquid mixing, wine, juice, jam, corn syrup, milk, soda, Coca-Cola, popsicles, ice cream, ice cream, beer, wort, syrup, chocolate, cocoa butter, gelatin, etc.
Drugs: various medicinal liquids, blood products, biological products, sugar coatings, various ointments, glucose, oral liquids, plant extracts, ointments, alcohol, filtration aids, ultrafiltration, plasma, waste solvents.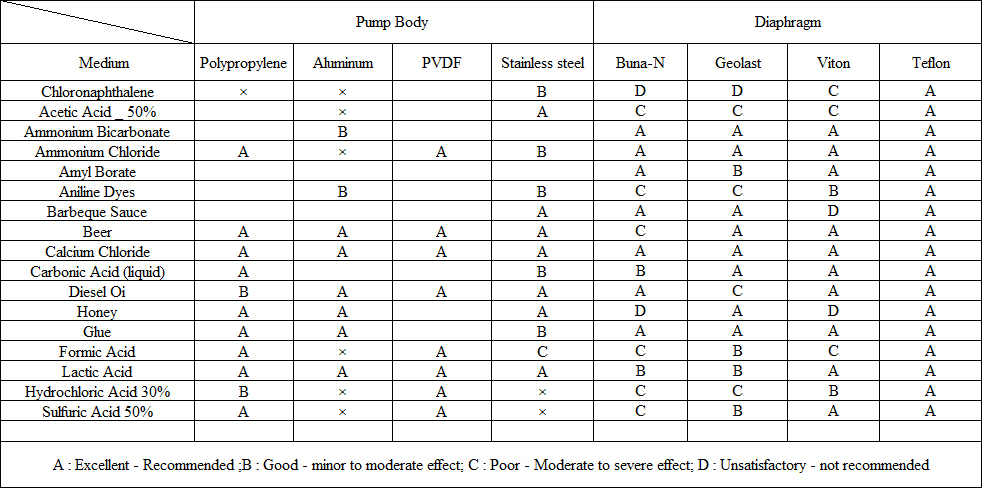 Hot Stainless Steel 316 AODD Pump AOK15:
Model

AOK15

Inlet/ Outlet size

mm

15

inch

1/2

Flow Rate

m3/h

3.42

L/min

57

Head (m)

84

Max. Suction Lift (m)

7.6m (wet) ;4m(dry)

Max. Particle Diameter (mm)

2.5

Max. Air Pressure (kg/cm²)

8.4

Max. Air Consumption (m³/min)

0.56

Diaphragm Material

Teflon, Santoprene, Viton, Buna-N etc
Performance curve: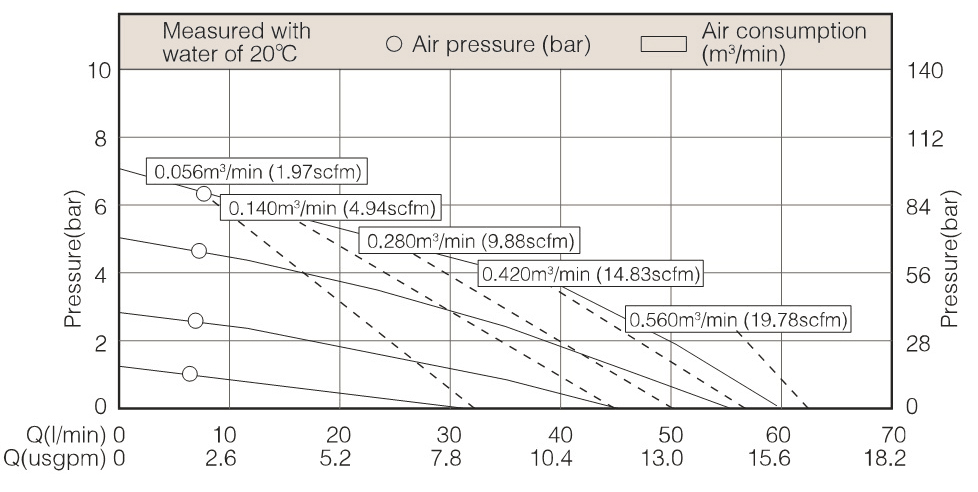 Installation size: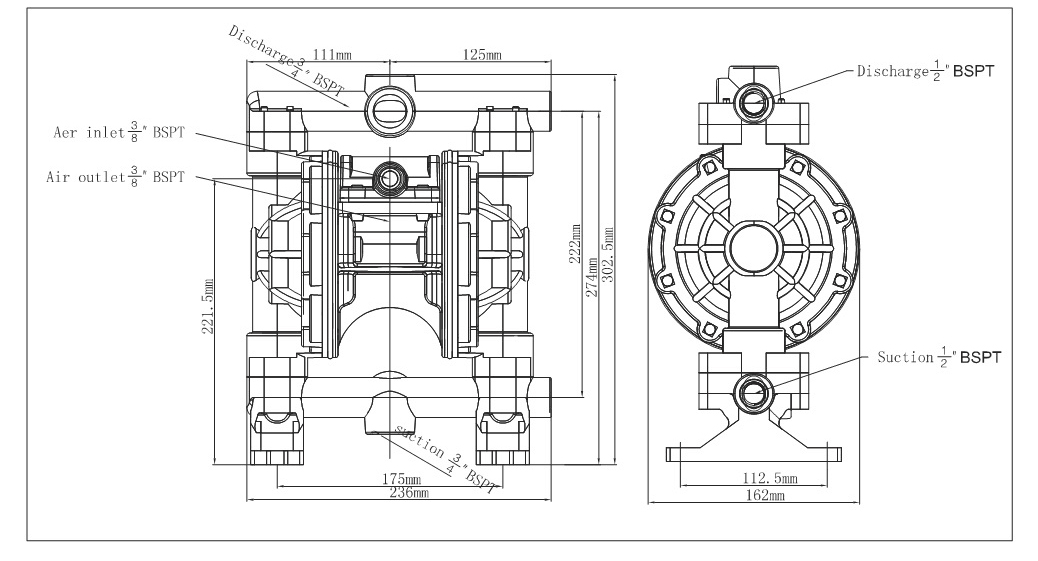 Pump Spare Parts:
Diaphragm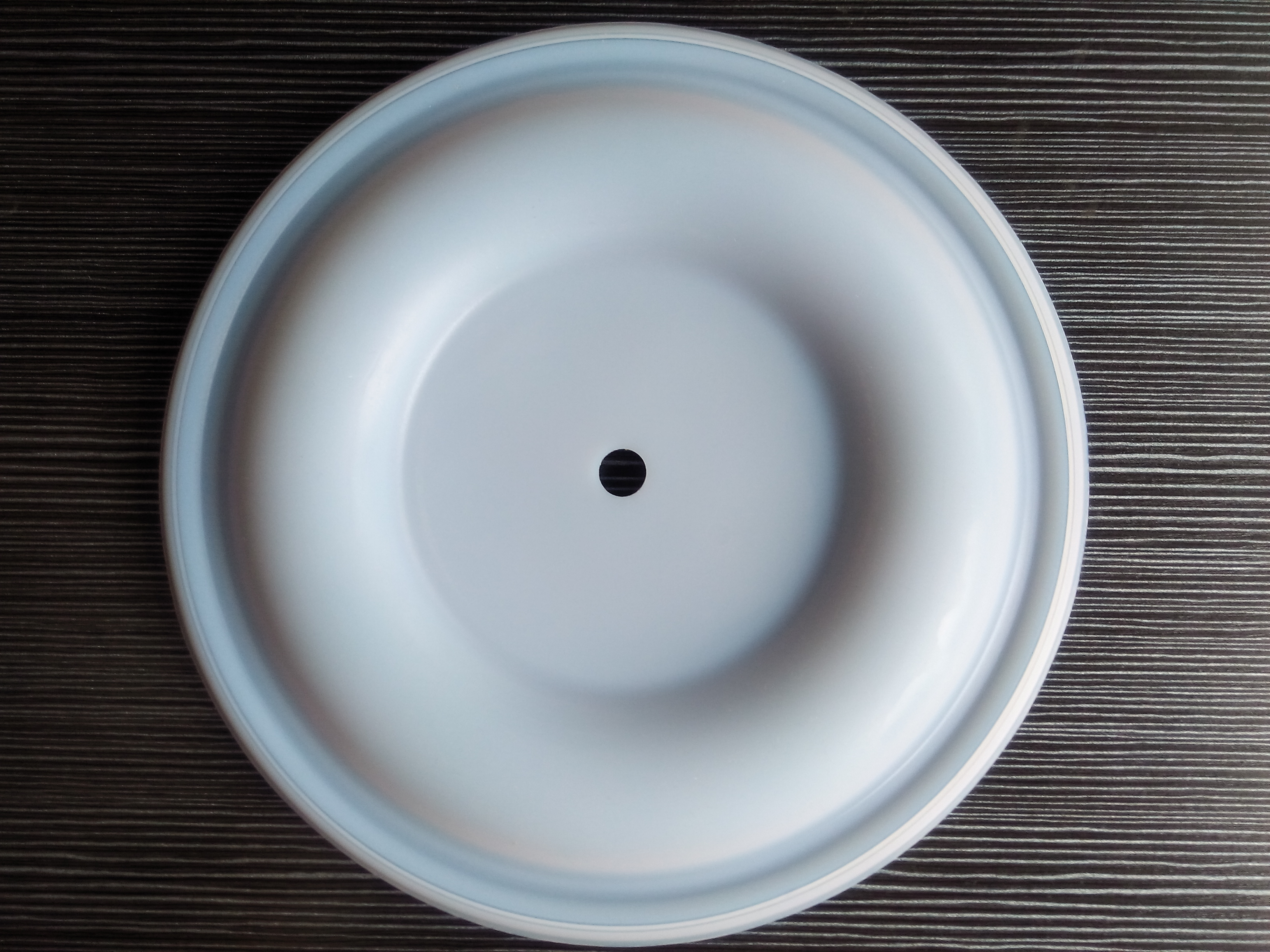 Valve ball and valve seat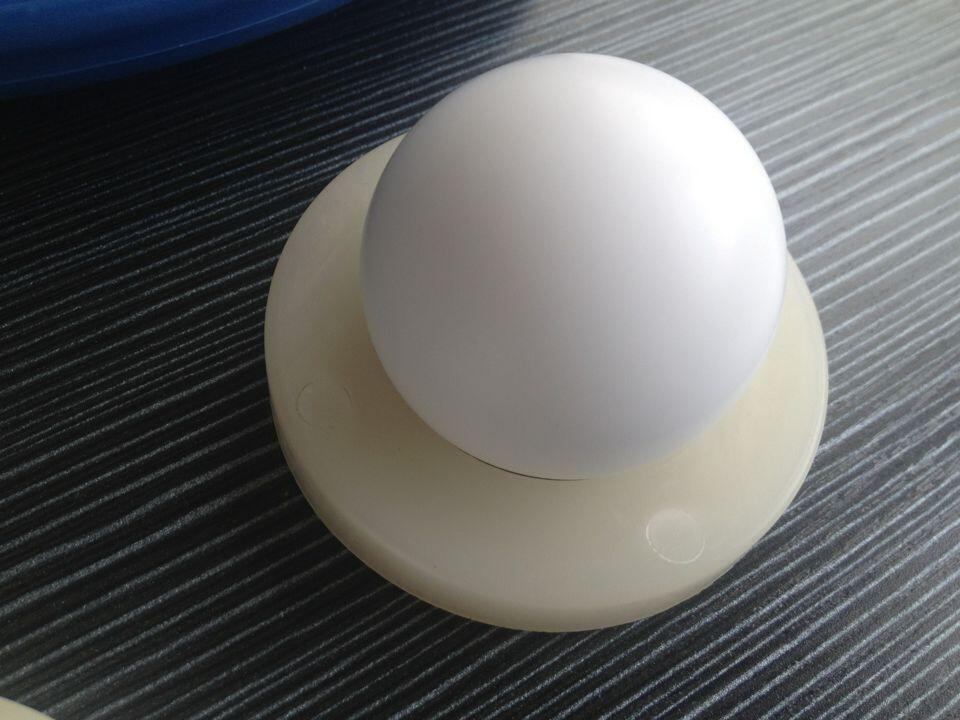 Diaphragm rod (shaft)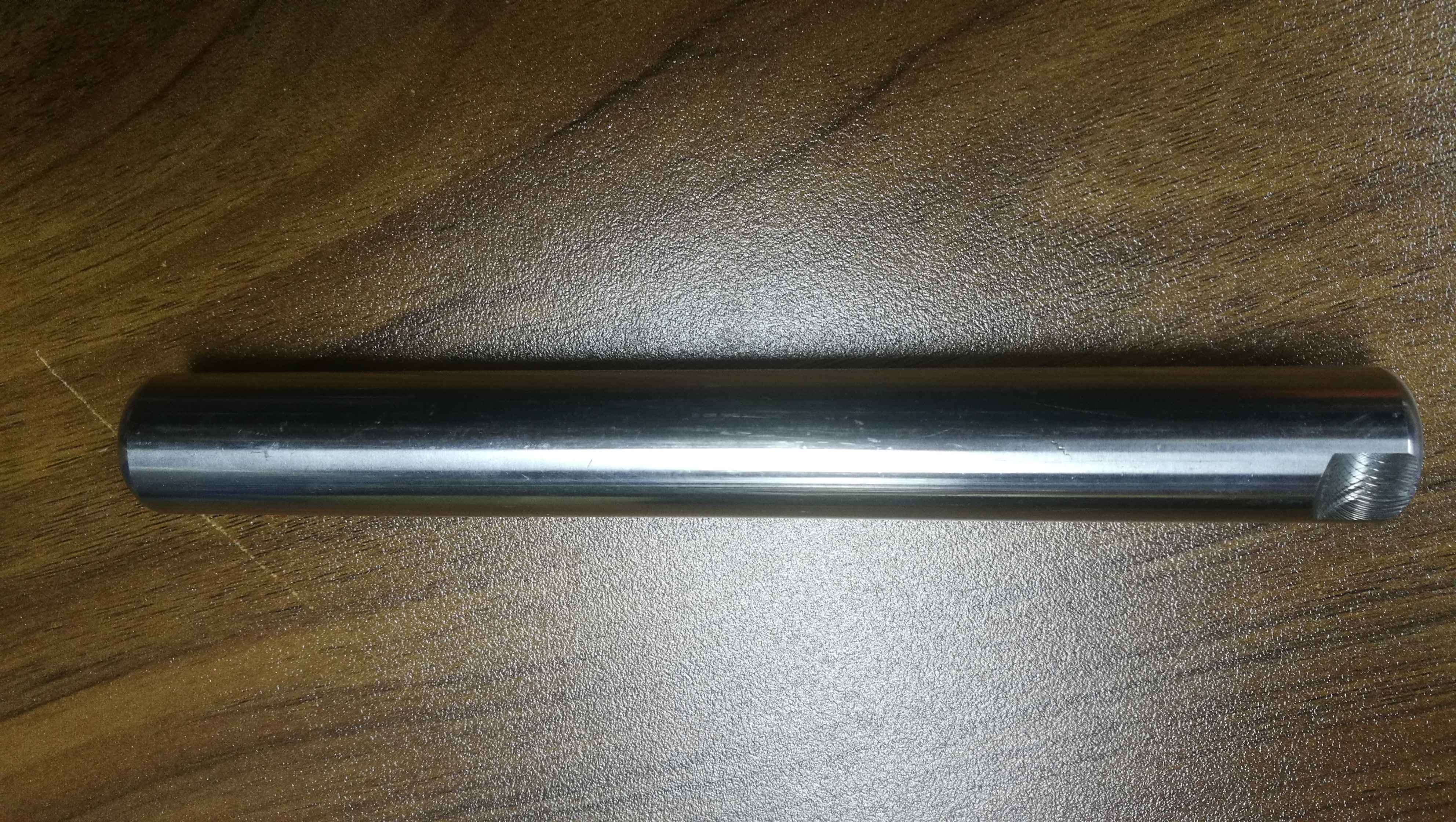 Typical Installation Guide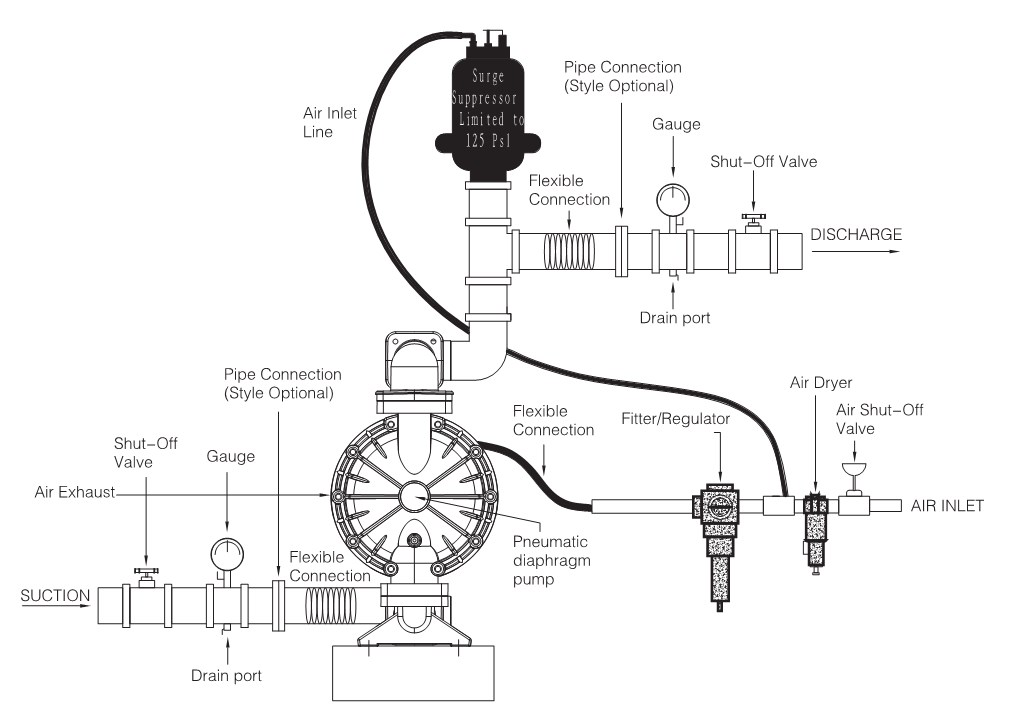 More Options ( Parameters Table):
Model

Flow

(m³/h)

Head

(m)

Suction Stroke(m)

Max.Particle Dia. (mm)

Max. Air Pressure (kg/cm²)

Max.Air Consumption (m³/min)

AOK06/10

0-1.62

0-70

6.4

1.6

7

0.14

AOK-15

0-3.42

0-84

7.6

2.5

8.4

0.56

AOK-25

0-9.42

0-84

8

4

8.4

1.12

AOK-40

0-21.48

0-84

8

5

8.4

2.24

AOK-50

0-35.22

0-84

8

6

8.4

2.8

AOK-80

0-63.6

0-84

8

9.4

8.4

9.8