AOK50-PP Flap valve Air Operated Diaphragm Pump
---
This is Air Operated Diaphragm Pump with a Flap valve design. The stainless steel valve seat can effectively resist particle wear and has excellent particle passing capacity. The plastic shell of the whole pump is light, durable, corrosion-resistant, and other properties. The import and export adopt a three-stage design and the direction is flexible. The all-bolt structure is strong and durable, which is convenient for replacement and maintenance.
Application
Mud water handling at mining/construction site
Waste water handling at sewage plant, livestock farm and food factory.
Wastewater handling at petrochemical plant
Configurations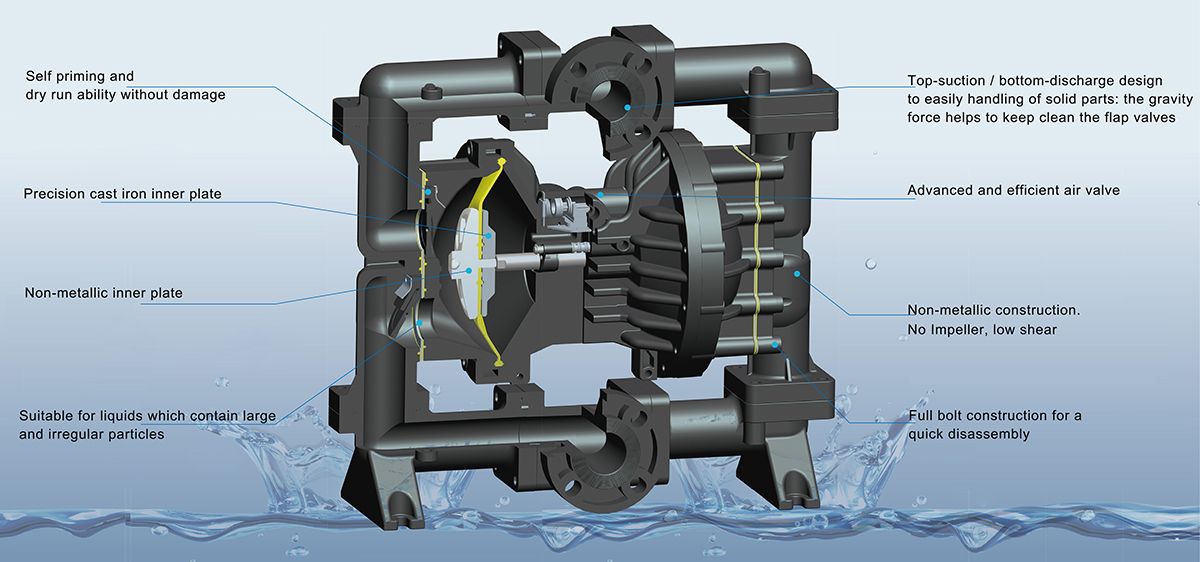 •Self priming and dry run ability without damage
•Precision cast iron inner plate
•Non-metallic inner plate
•Suitable for liquids which contain large and irregular particles
•Top-suction / bottom-discharge design to easily handling of solid parts: the gravity force helps to keep clean the flap valves
•Advanced and efficient air valve
•Non-metallic construction. No Impeller, low shear
•Full bolt construction for a quick disassembly
Hot aluminum flap valve air pump AOK50
Model

AOK50-AL

Inlet/ Outlet size

mm

50

inch

2

Flow Rate

m3/h

35.22

L/min

587

Head (m)

84

Suction Stroke (m)

8

Max. Particle Diameter (mm)

40

Max.Air Pressure (kg/cm²)

8.4

Max.Air Consumption (m³/min)

2.8
Material of flap valve air operated diaphragm pump
Pump body: PP (Polypropylene)
Center block: PP (Polypropylene), AL (Aluminum)
Diaphragm: PTFE, Santoprene, Viton, etc.
Valve ball: PTFE, Santoprene, etc.
Valve seat: Polypropylene, Polyoxymethylene, PVDF, etc.
Performance Curve: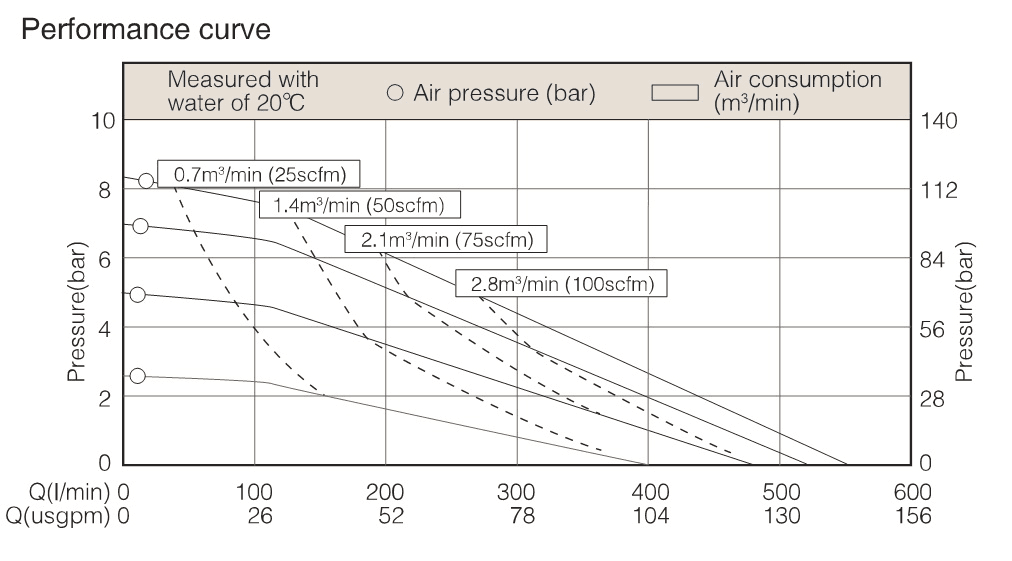 Installation Size: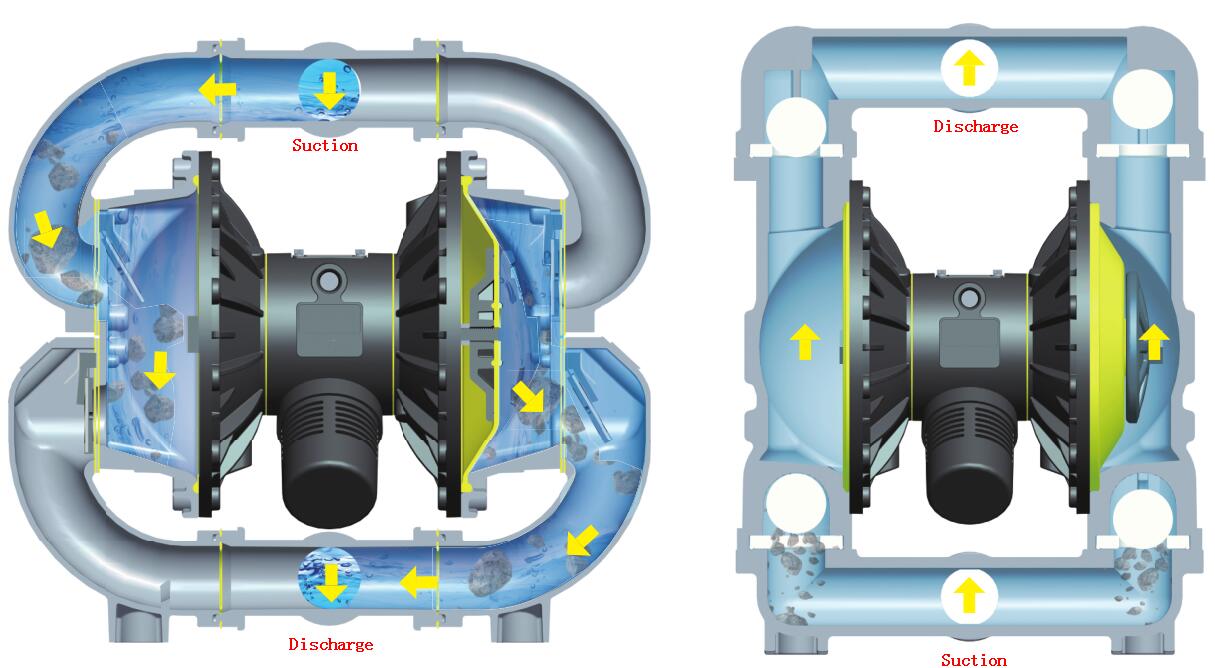 Flap Valve Diaphragm Pump

Can passing big solids up to 40mm

Ball Valve Diaphragm Pump

Can not passing big solids, max. only 9.4mm