AOK06/10-PVDF product description:
PVDF is a kind of high strength, corrosion resistant substances, in the fluorine plastic has the strongest toughness, low friction coefficient, corrosion resistance, aging resistance, weather resistance, good radiation resistance and other characteristics. It can be applied to various strong acids, strong bases and various organic solvents, and the application range is extremely wide.
AOK06/10 PVDF Air Pump Parameters:
Model

AOK06/10

Inlet/ Outlet size

mm

6/10

inch

1/4 or 3/8

Flow Rate

m3/h

1.62

L/min

27

Head (m)

70

Suction Stroke (m)

6.4

Max. Particle Diameter (mm)

1.6

Max.Air Pressure (kg/cm²)

7

Max.Air Consumption (m³/min)

0.14

Diaphragm

Teflon,Hytrel, Viton, Santoprene, Banu-N, etc.

Check Valve

PP, PVDF, POM

Center block

PP
Performance curve: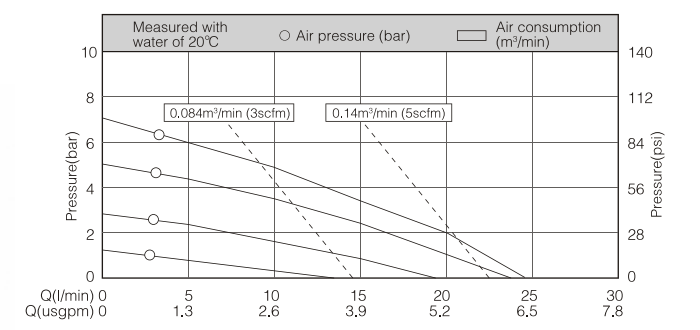 Installation size: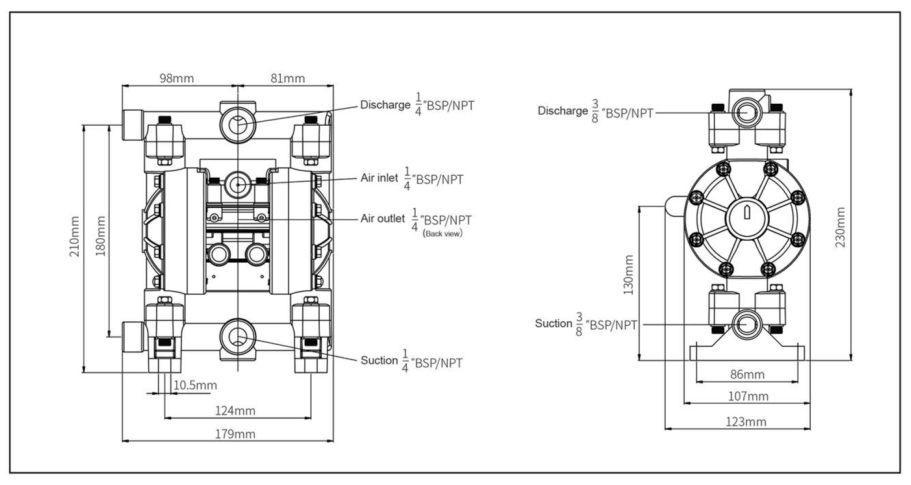 Applications:

1- oil paint, gum, pigment, coating, Various adhesives and glues, etc.
2- various kind of glaze slip for tile, porcelain, brick and pottery.
3- Various emulsions and stuffing.
4- Various highly toxic, flammable and volatile liquids.
5- Various highly acidic, basic and corrosive medium.
6- The transportation of high temperature liquid, The maximum liquid temperature can be 150℃.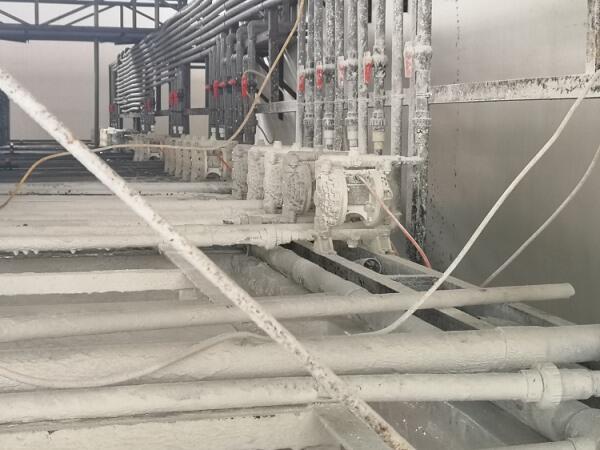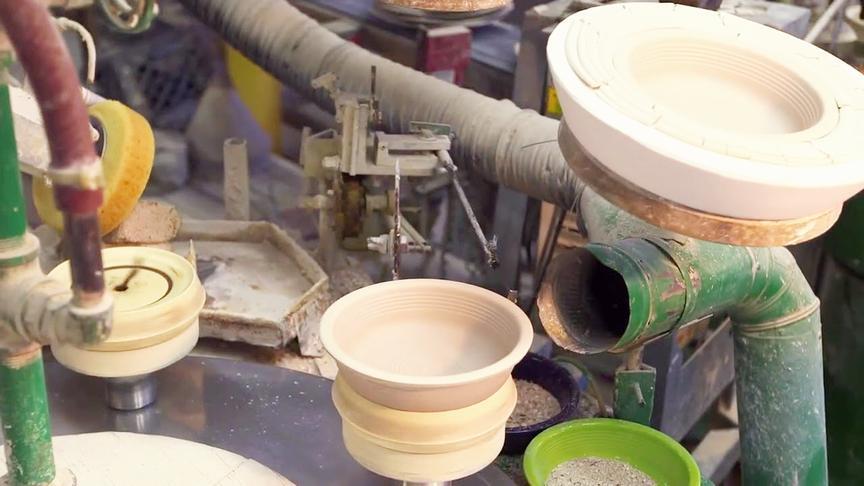 Features:
1- Wear resistance, high mechanical strength and toughness.
2- Weather resistance, anti-ultraviolet and nuclear rays.
3- The pump can work under water.
4- Has self-priming function, Very low shear force on the material.
5- Small size, light weight, easy to move and carry.
6- Can run empty, no danger.
7- It has good chemical stability, excellent chemical resistance, and good heat stability.
8- The flow can be adjusted, and a throttle valve can be installed at the material outlet to adjust the flow.
9- Explosion-proof, pneumatic diaphragm pump does not use electricity as power, after grounding will not produce electric spark.
10- It can pass through the liquid containing particles and is not easy to be blocked.
11- The fluid that can be transported is extremely wide, from low-viscosity to high-viscosity, from low-corrosive to highly-corrosive.
Installation diagram: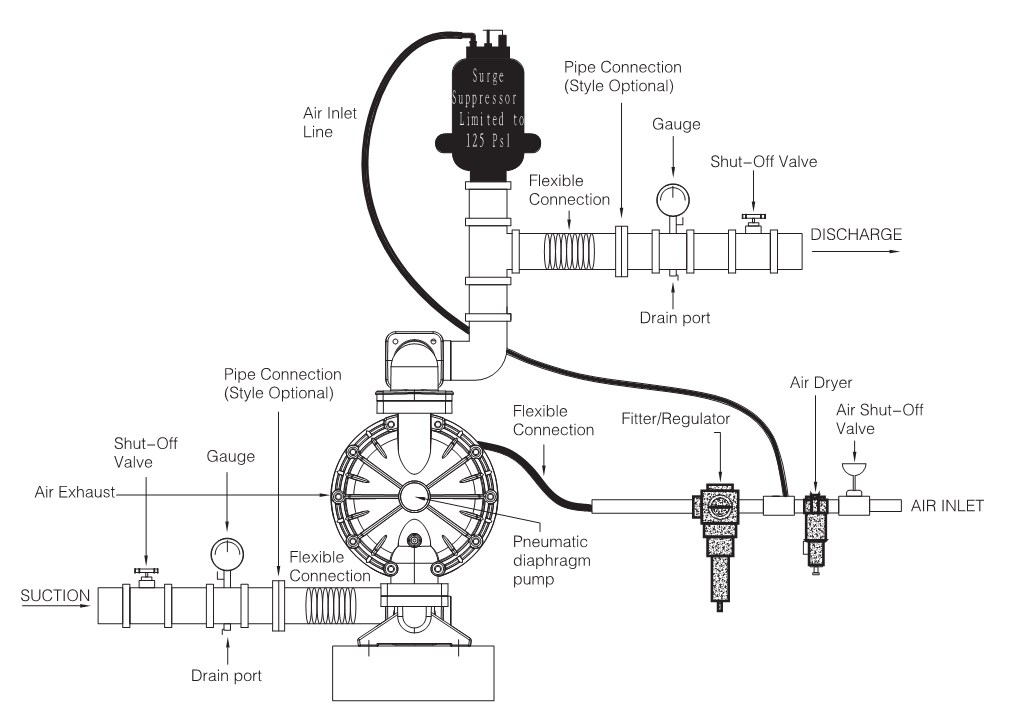 Material Table
(More pumping medium pls contact us to confirm the suitable material)
Item

Pump Body

Diaphragm

Medium

Polypropylene

Aluminum

PVDF

Stainless Steel

Buna-N

Geolast

Viton

Teflon

Chloronaphthalene

×

×

 

B

D

D

C

A

Acetic Acid _ 50%

 

×

 

A

C

C

C

A

Ammonium Bicarbonate

 

B

 

 

A

A

A

A

Ammonium Chloride

A

×

A

B

A

A

A

A

Amyl Borate

 

 

 

 

A

B

A

A

Aniline Dyes

 

B

 

B

C

C

B

A

Barbeque Sauce

 

 

 

A

A

A

D

A

Beer

A

A

A

A

C

A

A

A

Calcium Chloride

A

A

A

A

A

A

A

A

Carbonic Acid (liquid)

A

 

 

B

B

A

A

A

Diesel Oil

B

A

A

A

A

C

A

A

Honey

A

A

 

A

D

A

D

A

Glue

A

A

 

B

A

A

A

A

Formic Acid

A

×

A

C

C

B

C

A

Lactic Acid

A

A

A

A

B

B

A

A

Hydrochloric Acid 30%

B

×

A

×

C

C

B

A

Sulfuric Acid 50%

A

×

A

×

C

B

A

A

A : Excellent - Recommended ;B : Good - minor to moderate effect; C : Poor - Moderate to severe effect; D : Unsatisfactory - not recommended
More Options ( Parameters Table):
Model

Flow

(m³/h)

Head

(m)

Suction Stroke(m)

Max.Particle Dia. (mm)

Max. Air Pressure (kg/cm²)

Max.Air Consumption (m³/min)

AOK06/10

0-1.62

0-70

6.4

1.6

7

0.14

AOK-15

0-3.42

0-84

7.6

2.5

8.4

0.56

AOK-25

0-9.42

0-84

8

4

8.4

1.12

AOK-40

0-21.48

0-84

8

5

8.4

2.24

AOK-50

0-35.22

0-84

8

6

8.4

2.8

AOK-80

0-63.6

0-84

8

9.4

8.4

9.8