AOK80-PVDF Product Description
---
AOK80-PVDF pneumatic diaphragm pump is a diaphragm pump suitable for transporting demanding strong acid and strong alkali liquids. Made of high-quality polyvinylidene fluoride material. Has good chemical stability, excellent chemical resistance and good thermal stability. It is the first choice for some industries.
AOK80-PVDF Performance parameter:
Model

AOK80-KV

Inlet/ Outlet size

mm

80

inch

3

Flow Rate

m3/h

63.6

L/min

1060

Head (m)

84

Suction Stroke (m)

8

Max. Particle Diameter (mm)

9.4

Max.Air Pressure (kg/cm²)

8.4

Max.Air Consumption (m³/min)

9.8

Valve ball/seat

Santoprene, Hytrel, Teflon, Viton, etc.

Diaphragm

Teflon, Viton, Santoprene, Banu-N, etc.
Performance Curve: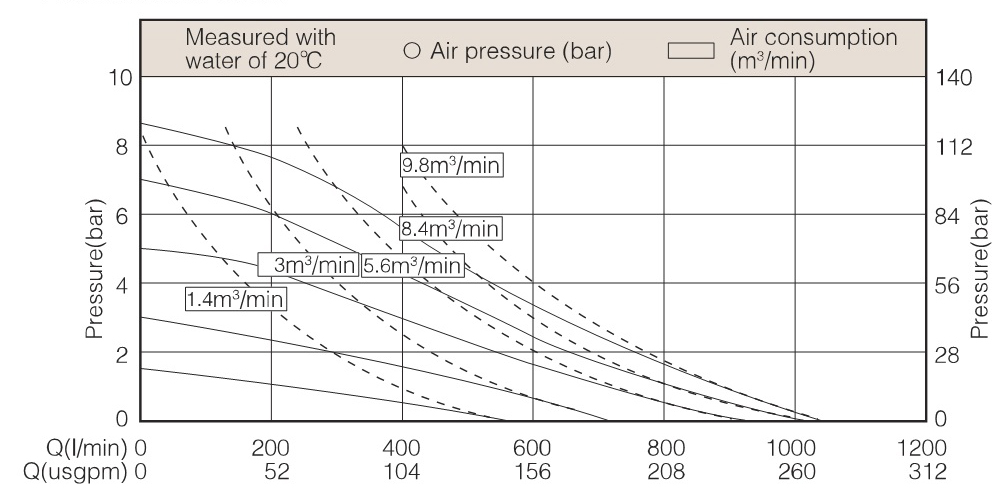 Installation Size: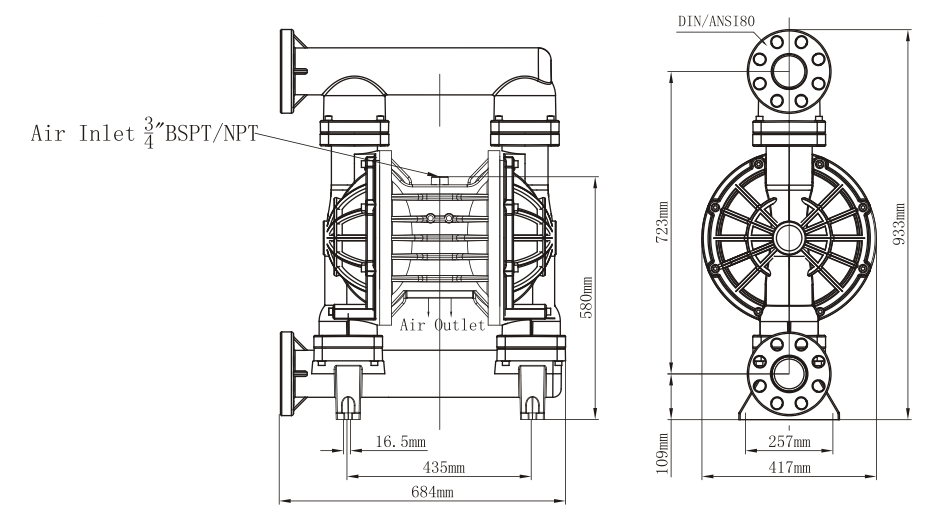 Typical Installation Guide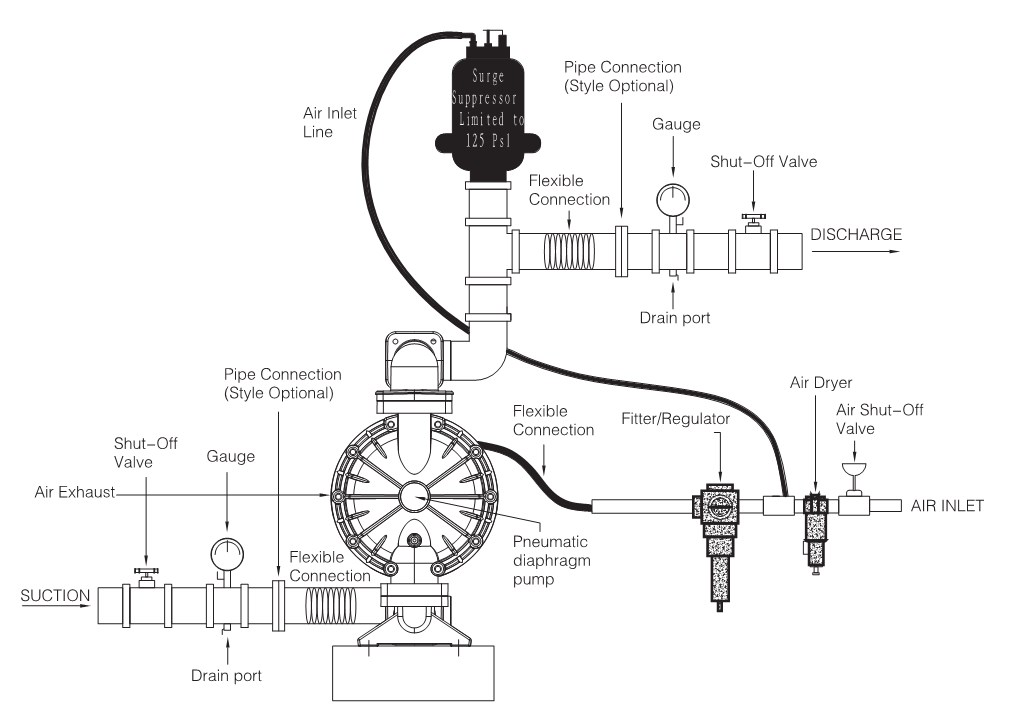 Product Usage:

1- Various highly toxic, flammable and volatile liquids.
2- Various highly acidic, basic and corrosive medium.
3- Various emulsions and stuffing.
4- various kind of glaze slip for tile, porcelain, brick and pottery.
5- oil paint, gum, pigment, coating, Various adhesives and glues, etc.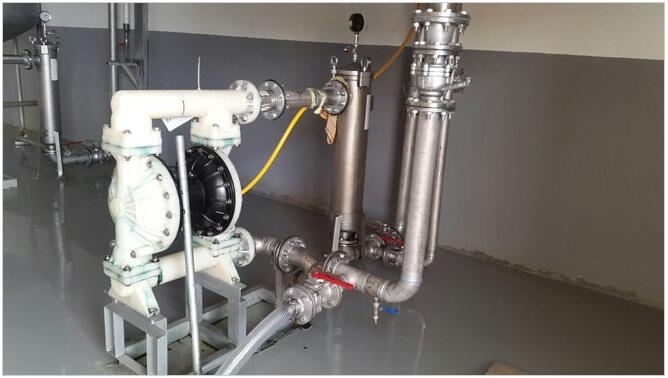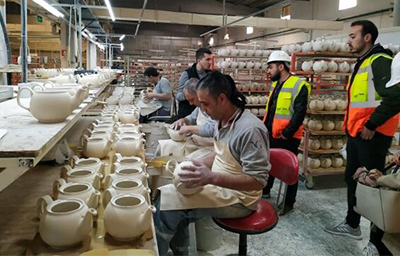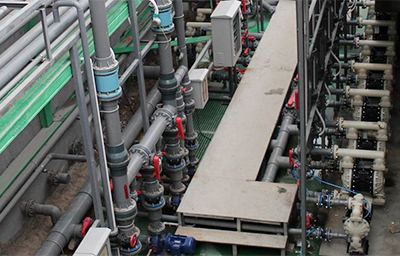 Features:
1- Wear resistance, high mechanical strength and toughness.
2- Weather resistance, anti-ultraviolet and nuclear rays.
3- The pump can work under water.
4- Has self-priming function, Very low shear force on the material.
5- Small size, light weight, easy to move and carry.
6- Can run empty, no danger.
7- It has good chemical stability, excellent chemical resistance, and good heat stability.
8- The flow can be adjusted, and a throttle valve can be installed at the material outlet to adjust the flow.
9- Explosion-proof, pneumatic diaphragm pump does not use electricity as power, after grounding will not produce electric spark.
10- It can pass through the liquid containing particles and is not easy to be blocked.
11- The fluid that can be transported is extremely wide, from low-viscosity to high-viscosity, from low-corrosive to highly-corrosive.
working principle:
When air pressure is applied to the pump, the main air valve moves up and down. When the main air valve is in the down position, air pressure is diverted to the right diaphragm. At the same time, exhaust air from the left diaphragm passes through the shuttle and shuttle plate, and exits the rear of the pump. When the main air valve is in the up position, air pressure is diverted to the left diaphragm while the right diaphragm is exhausted. This process constantly alternates between the up and down position to create a continuous cycle.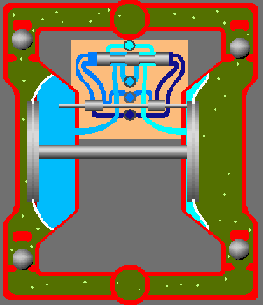 Package product drawing:
Package: we use strong carton or plywood case which is durable for ocean transport.