AOK40-AL Product Description:
---
1578GPM Air Operated Double Diaphragm
A diaphragm pump is a positive displacement pump that uses a combination of the reciprocating action of a rubber, thermoplastic or Teflon diaphragm and suitable valves on either side of the diaphragm to pump a fluid.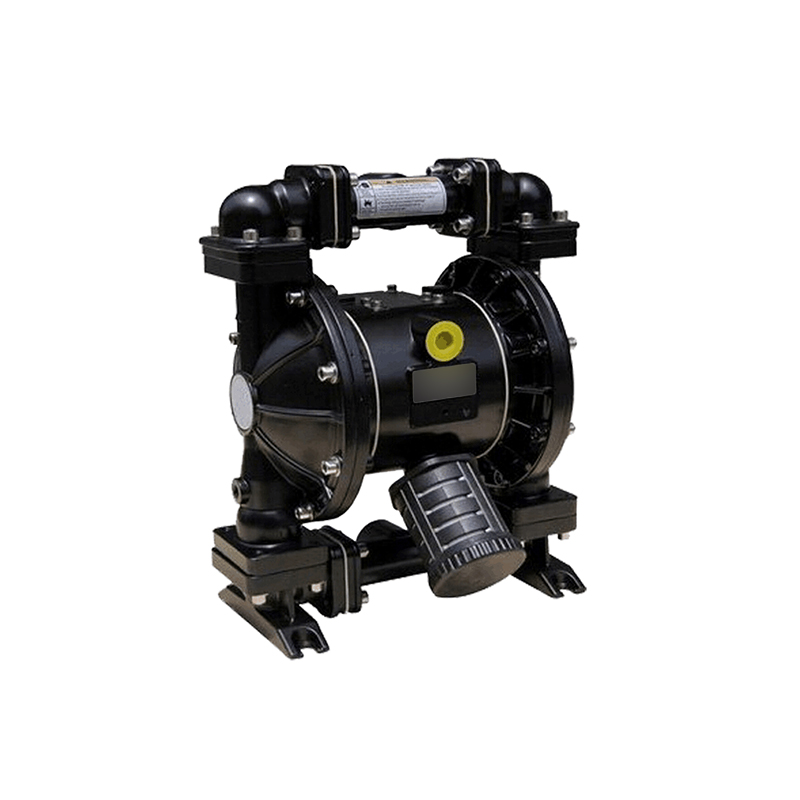 Application
Perfect for use with water. Ideal for use with low viscosity petroleum fluids including diesel, kerosene, motor oil and some waste oil, oil paint, gum, pigment, coating, Various adhesives and glues, etc.
Structure of Diaphragm Pump: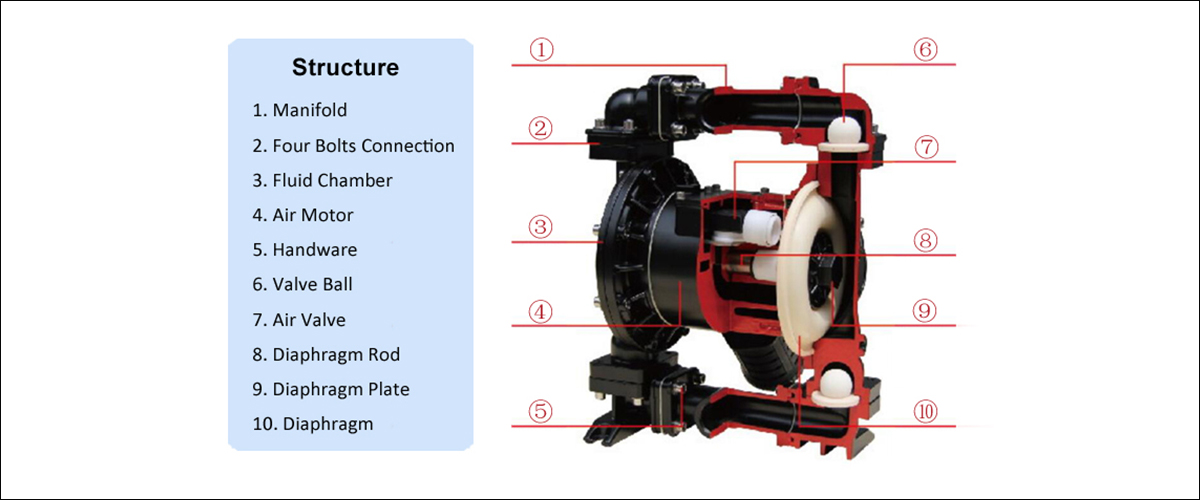 Pneumatic Diaphragm Pump Advantage:
•Idling ,Self-priming , Submerse capability.
•Sensors and stroke counters are available.
•Provide stall-free, ice-free zero leak operation.
•Epoxy-coated air section for tough environmental conditions.
•Low shear force , not easy to damage the material structure.
•Bolt joint design provides even sealing pressure for optimal performance.
•Modular air valve, low pulsation operation, providing smooth and rapid changeover.
•No electricity . It's safe and realiable while using in the flammable and explore place.
•Diversity of material, no rotating parts, applicable to various erosive situations.
•Can pump corrosive , volatile, flammable, poisonous fluids with particles and high viscosity.
•Delivery lift and flow can pass the pneumatic valve open to realize the stepless adjustment.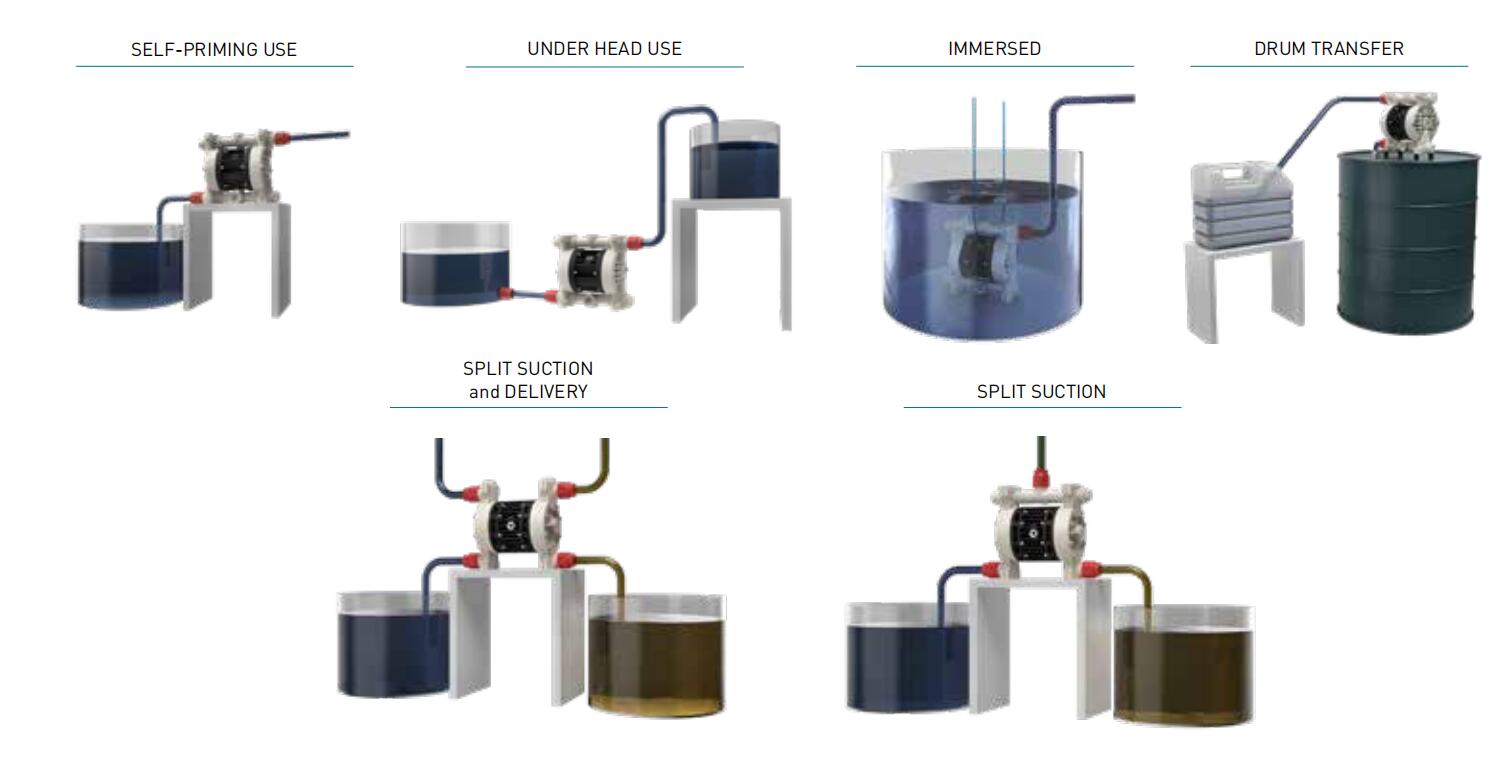 Hot Aluminum AODD Pump AOK40:
Model

AOK40

Inlet/ Outlet size

mm

40

inch

1.5

Flow Rate

m3/h

21.48

L/min

358

Head (m)

84

Suction Stroke (m)

8

Max. Particle Diameter (mm)

5

Max.Air Pressure (kg/cm²)

8.4

Max.Air Consumption (m³/min)

2.24
Performance curve: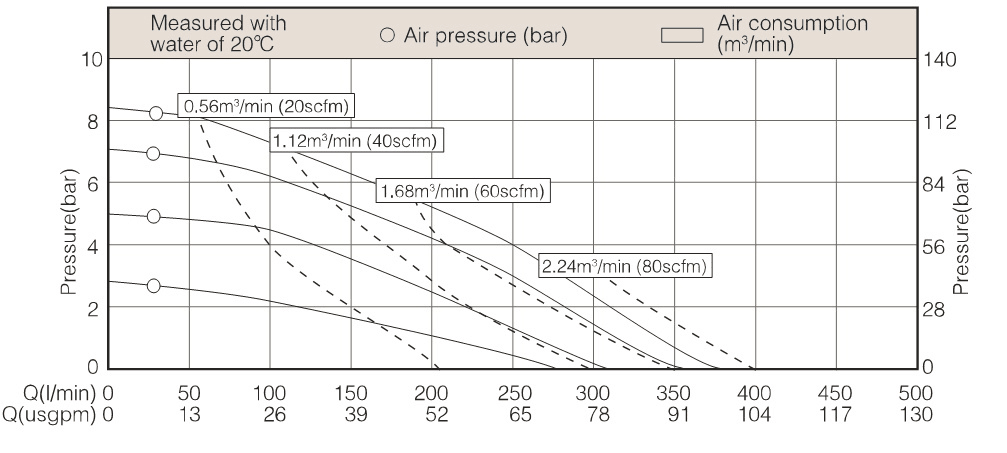 Installation Size: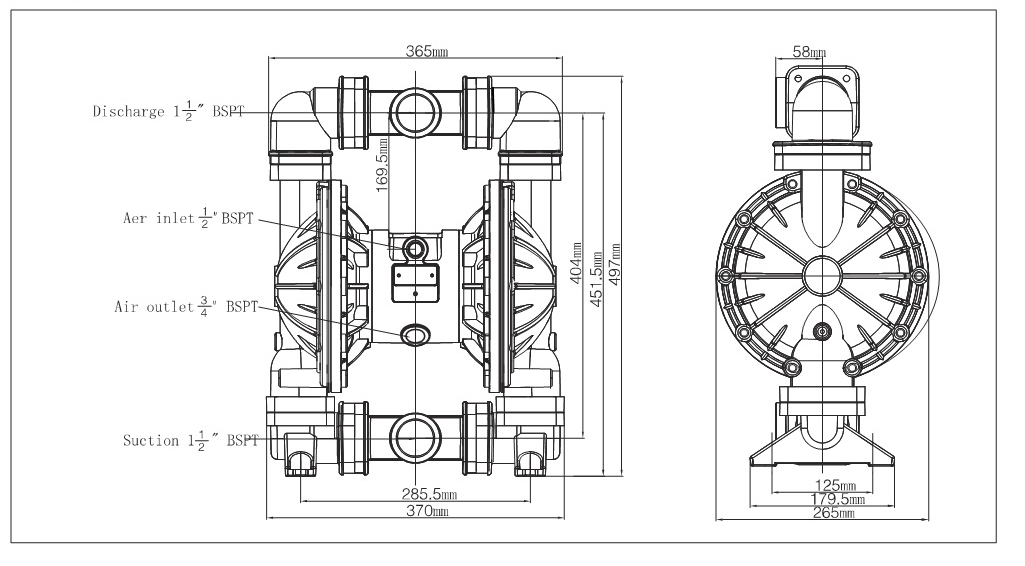 More Options ( Parameters Table):
Model

Flow

(m³/h)

Head

(m)

Suction Stroke(m)

Max.Particle Dia. (mm)

Max. Air Pressure (kg/cm²)

Max.Air Consumption (m³/min)

AOK06/10

0-1.62

0-70

6.4

1.6

7

0.14

AOK-15

0-3.42

0-84

7.6

2.5

8.4

0.56

AOK-25

0-9.42

0-84

8

4

8.4

1.12

AOK-40

0-21.48

0-84

8

5

8.4

2.24

AOK-50

0-35.22

0-84

8

6

8.4

2.8

AOK-80

0-63.6

0-84

8

9.4

8.4

9.8