AOK50-316 Product Description
---
Application:
1.The pump can suck the peanut, pickles, tomato slurry, red sausage, chocolate, hops and syrup etc.
2. The pump can suck the paint, pigment, glue and adhesive etc.
3.The pump can suck various glazed slurries of tile, porcelain, brick and chinaware etc.
4. The pump can suck various grinding materials, corrosive agent and clean the oil dirt etc.
5. The pump can suck various toxin and flammable or volatility liquid etc.
6. The pump can suck various wedge water, cement slurry and mortar etc.
7. The pump can suck various strong acid, alkali and corrosive liquid etc.
8. It can be used as a front-step transmission device of the solid and liquid separation equipment.
9. Our pump can be used directly as a submersible pump, it uses air as the power source, and does not have the leakage and other security risks. This diaphragm pump has lower cost than submersible pump which is caused by the maintenance of motor.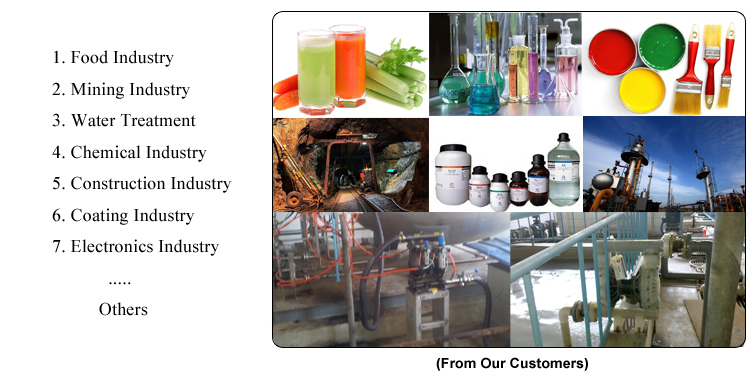 DEFU offers the latest technology in air operated double-diaphragm pumps. AODD pumps are positive displacement reciprocating pumps that can be used in multiple fluid-transfer applications, AODD pumps are ideally suited for applications that require a robust, plug-and-play, and easy-to-maintain pump.
Details is the key of pump quality and performance: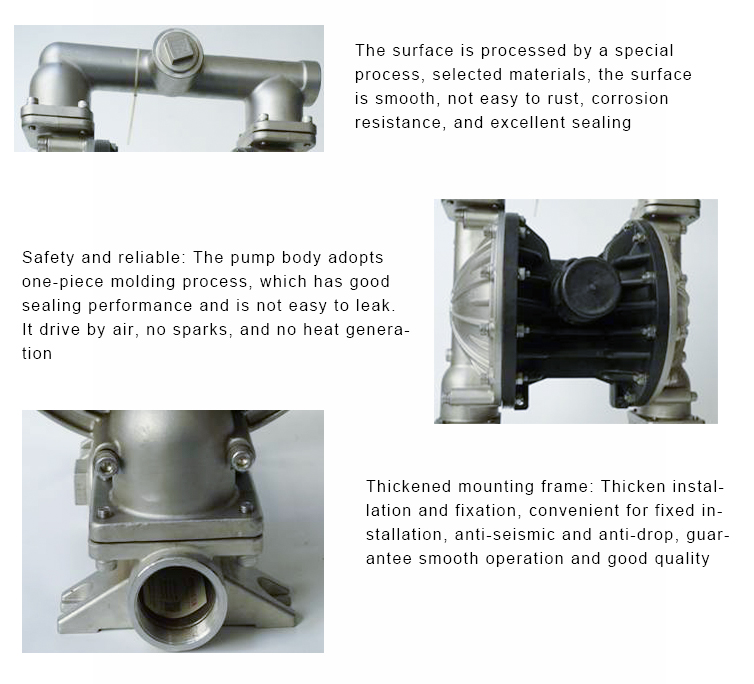 Typical Installation Guide: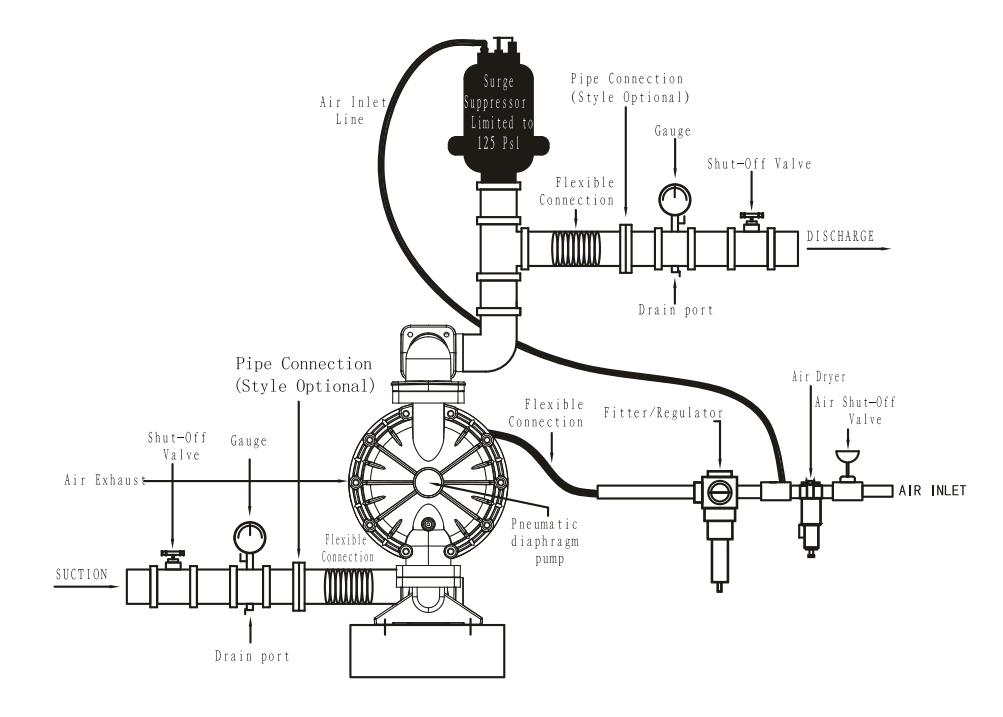 Hot SS316 Air Diaphragm Pump AOK50:
Model

AOK50

Inlet/ Outlet size

mm

50

inch

2

Flow Rate

m3/h

35.22

L/min

587

Head (m)

84

Suction Stroke (m)

8

Max. Particle Diameter (mm)

6

Max.Air Pressure (kg/cm²)

8.4

Max.Air Consumption (m³/min)

2.8
Performance Curve: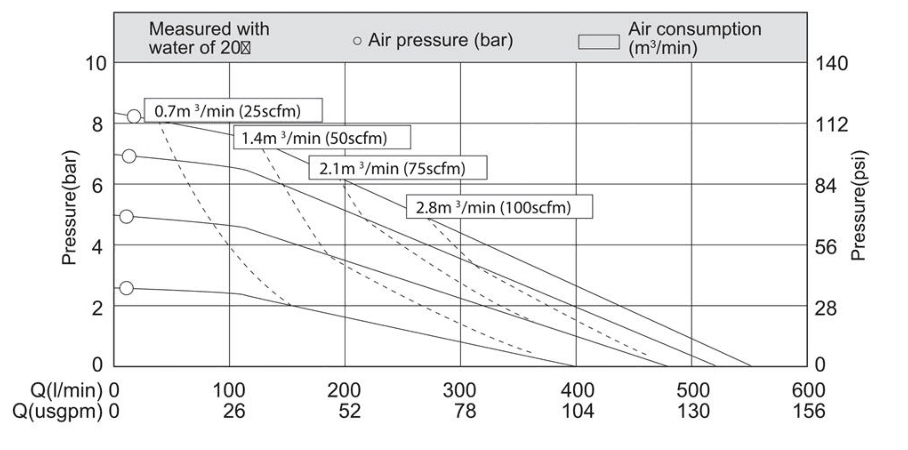 Installation Size: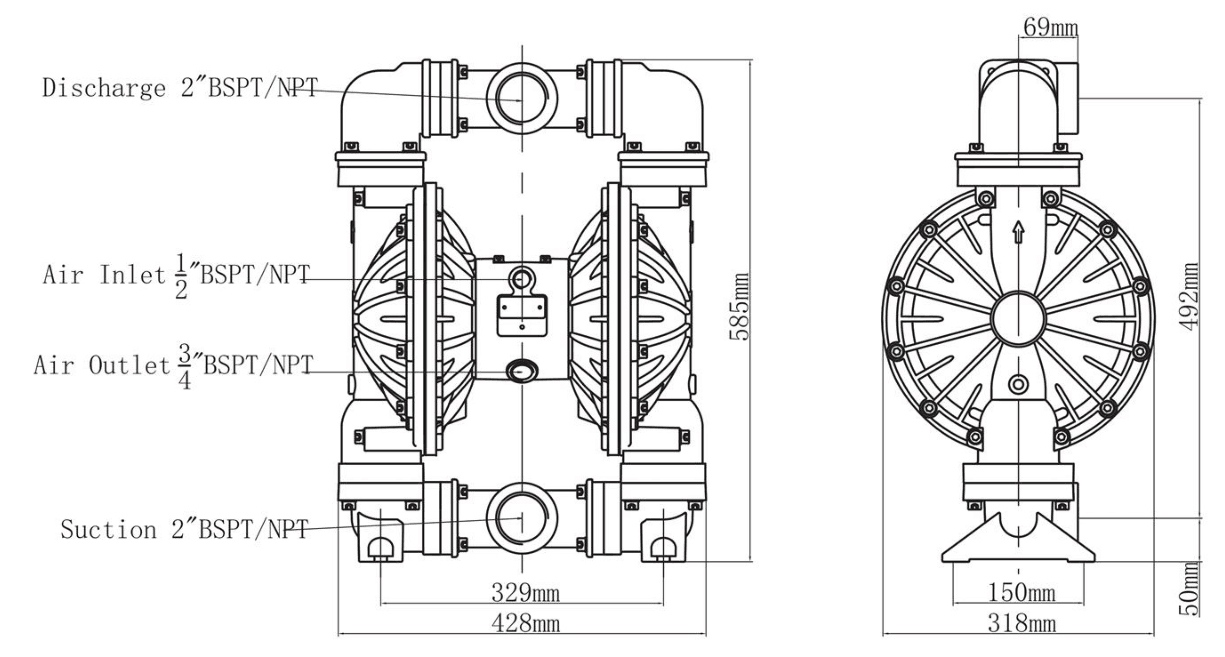 More Options ( Parameters Table):
Model

Flow

(m³/h)

Head

(m)

Suction Stroke(m)

Max.Particle Dia. (mm)

Max. Air Pressure (kg/cm²)

Max.Air Consumption (m³/min)

AOK06/10

0-1.62

0-70

6.4

1.6

7

0.14

AOK-15

0-3.42

0-84

7.6

2.5

8.4

0.56

AOK-25

0-9.42

0-84

8

4

8.4

1.12

AOK-40

0-21.48

0-84

8

5

8.4

2.24

AOK-50

0-35.22

0-84

8

6

8.4

2.8

AOK-80

0-63.6

0-84

8

9.4

8.4

9.8